Learn OmniStudio - Salesforce Industries (Vlocity)
In depth list of publicly available resources to learn more about Salesforce OmniStudio and Salesforce Industries (Vlocity)
This article is an in-depth list of publicly available resources to learn more about Salesforce OmniStudio and Salesforce Industries (Vlocity)
If you need in depth information about Salesforce OmniStudio (formerly Vlocity Digital Interaction Platform), the best resource right now is the Vlocity Success Community. If you work for a Vlocity Customer or Partner (Salesforce Partners included), you can request access here. Make sure to use your work email when requesting access to speed up the process. There is a manual verification process happening in the background so it may take one to two business days.
Those that can get access to the Vlocity Success Community, you will get access to the following:
For those that cannot have access to the Vlocity Success Community, I've compiled a list of links and resources to help you learn more about OmniStudio.
Trailhead
Build Guided Experiences with OmniStudio was released on June 2021 and it replaces the "Vlocity Platform Essentials" course on Vlocity University. With this new trail, everyone can now have a hands-on experience working with OmniStudio. You may sign-up for your own Developer Edition account with OmniStudio pre-installed for 180 days by using the link below.
OmniStudio Student Take Home Guide
This guide has the references on FlexCards, LWC OMniScript, Integration Procedure, Data Decision Flowcharts and OmniStudio Naming Conventions
Apex Hours
OmniStudio Introduction
This video is presented by Peter Thorton, the VP of Product for Salesforce Industries in Apex Hours so there are quite a lot of goodies in terms especially on the roadmap on the future plans to integrate with the Salesforce Ecosystem.
Future Roadmap Goodies:
Plans to integrate OmniStudio Objects into the Salesforce Core
Access to the Java layer of Salesforce and the ability to things that normally isn't possible in Apex.
Very significant improvements on performance and scalability
Not subject to the Apex Governor Limits so it will have a much higher threshold
Push Upgrades along with the Salesforce releases
Omnistudio Development Tools
Official Salesforce Architect's Blog
Trailhead Live
Salesforce Industries Summit 2021
This event is like Dreamforce specific to Salesforce Industries. It happened in June 2021 but you can still watch recordings.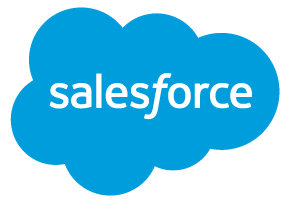 TrailheaDX 2021
Here are all of the sessions in the upcoming TrailheaDX specifically for Salesforce Industries (Vlocity OmniStudio)
Exploring Components of an OmniStudio OmniScript
As a OmniScript Designer or Developer, you'll learn about many of the out-of-the-box elements available to quickly add the right functionality to your business interactions. Understanding how to select the right graphical, action, or functional element is critical for certification and to build efficient processes that are scalable and can be easily maintained.
Salesforce Industries for Architects
Salesforce Industry Clouds equip architects with industry-specific data models and pre-built business processes to drive company value and digital engagement. Join us to learn how architects can leverage purpose-built industry apps in combination with OmniStudio to deliver value faster. We'll also talk with Alaap Cherry and Shane Booth of Vistra Energy about their experience implementing Energy & Utilities Cloud.
Product Design Concepts in Industries CPQ and EPC
Expertise and certification in the Industries CPQ solution is based on a foundation of its shared Enterprise Product Catalogue (EPC) model and components. We will introduce the Product Catalogue components and discuss how they interact for solutions that meet the needs of today's communications, media, and energy service providers.
Understanding Data Tools and Actions in OmniStudio FlexCards
OmniStudio Developers building out FlexCards as reusable components of a mobile, community, or console solution, or planning their certification, will learn about the various tools for populating data into the cards, and for launching the business transactions that the user is looking to accomplish.
Even if there are eleven possible options for the class, currently only the following two classes are being offered and available to be scheduled. All participants will receive a demo org to try out OmniStudio valid for 6 months. (Pro tip: You can request an extension via the Vlocity Success Community)
Salesforce Platform for Developers: The Big Picture
Pluralsight Author and Salesforce MVP Don Robins also posted a free 15 minute video about the overall Salesforce Development and how OmniStudio blends with all of the other options
0to1Code from Visunu Kumar
YouTube playlist showing all of the different features of OmniStudio in bite sized pieces